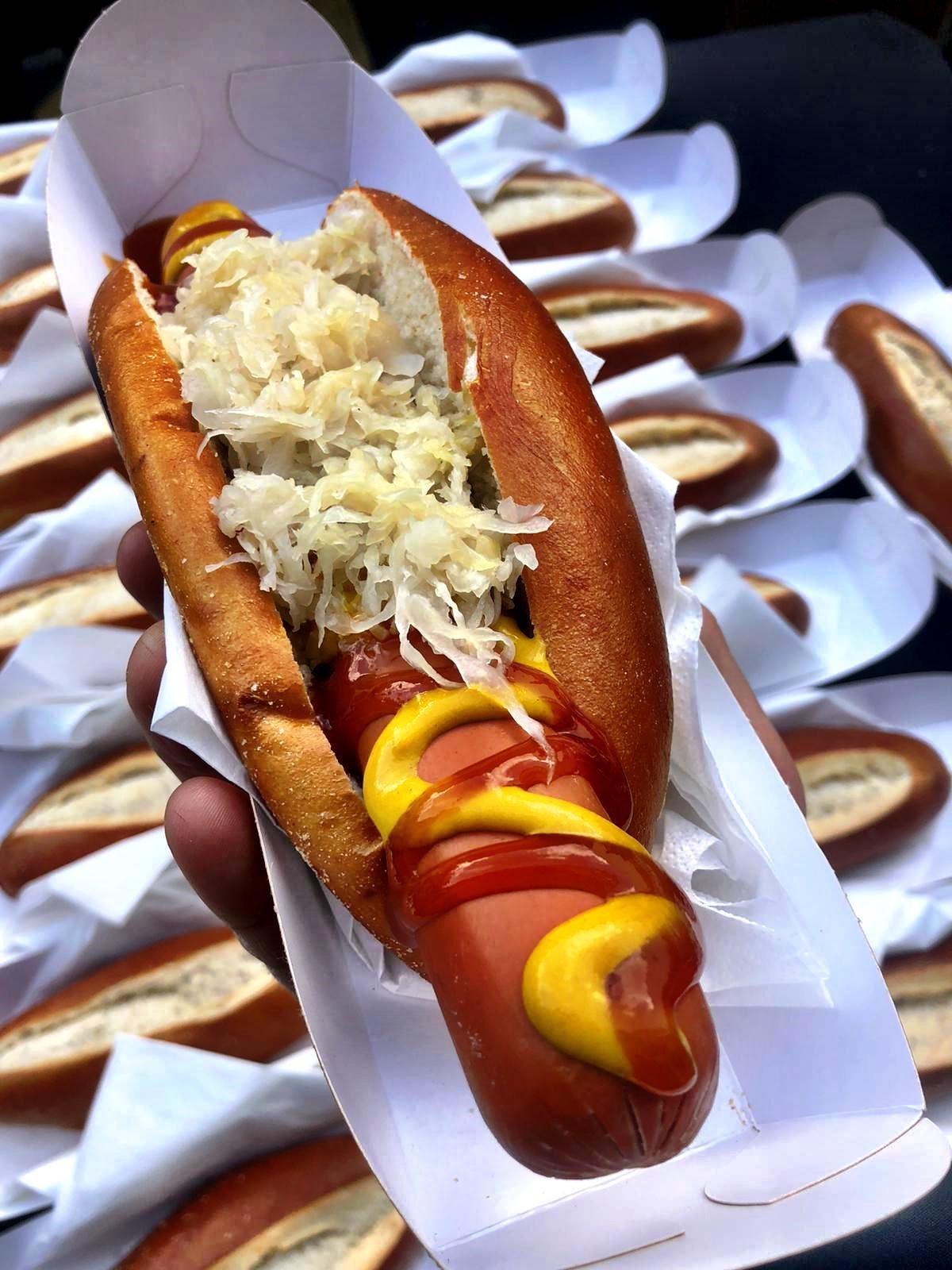 When it comes to Corporate Catering in Manchester there are none quite like us. We have the wisdom of age on our side as well as an innovative spirit and a genuine passion and love for all that we do. That has been the case right through since our very beginnings around 30 odd years ago now as our founders looked around the catering market and just did not see the right utensils and services that they needed.
A Story of Innovation
We have always had a huge amount of love and respect for the traditional hog roast, but to do it in the proper style has always been something that just is not quite too accessible or easy to your layman. Even for our own needs, to cater high quality in high volume, there were not many solutions available, and so our founders went about designing and crafting their very own mobile hog roasting unit themselves from older machines and various scrap parts.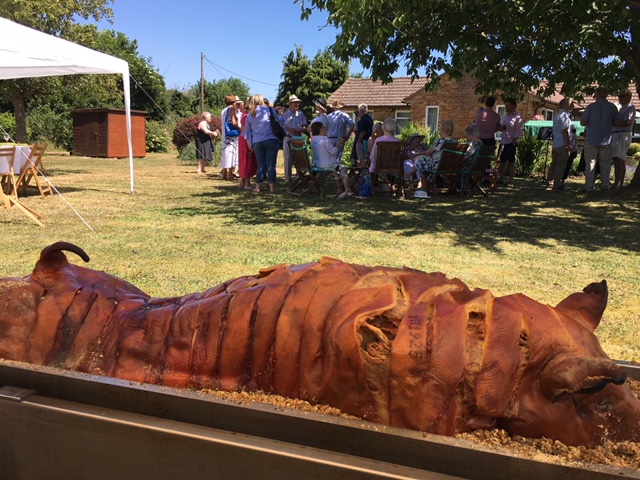 Fast forward to today and we still carry those same genius innovations today to every job, having used those early designs as a springboard to create a range of even more, ever progressing, hog roasting machines each made to fulfil certain duties and work in different situations. Now Corporate Caterer Manchester boasts an extensive array of incredible roasting units (available for your very own purchase or hire) that hit the streets of Manchester every day to bring great foods and great style to our corporate partners across the city. They have been invaluable in putting our stamp out there since they allow us to do a myriad of things on the road and cook with the same excellent results every single time. Plus it feeds into our model of seamless professionalism too since these easy to pack units make for an easy set up and clean up at the end of the day – it'll be like we were never even there! (except, of course, for all the great feelings of satisfaction you, your clients and/or staff will be enjoying!).
Community Style Dining
Food is one of the great communal experiences. Something as wonderful as roast just brings us all together, doesn't it? That communal spirit of catered dining is a huge part of why we love this job so much, and we carry that same ethos and spirit that roast dining affords us into the ways that we operate both internally as a company and with all of our clients. Corporate Caterer Manchester works like one big happy family with a common passion in food and service. It is a true joy to come into work each day and work with those just as invested as ourselves in creating something wonderful in spreading great cheer through food to our customers.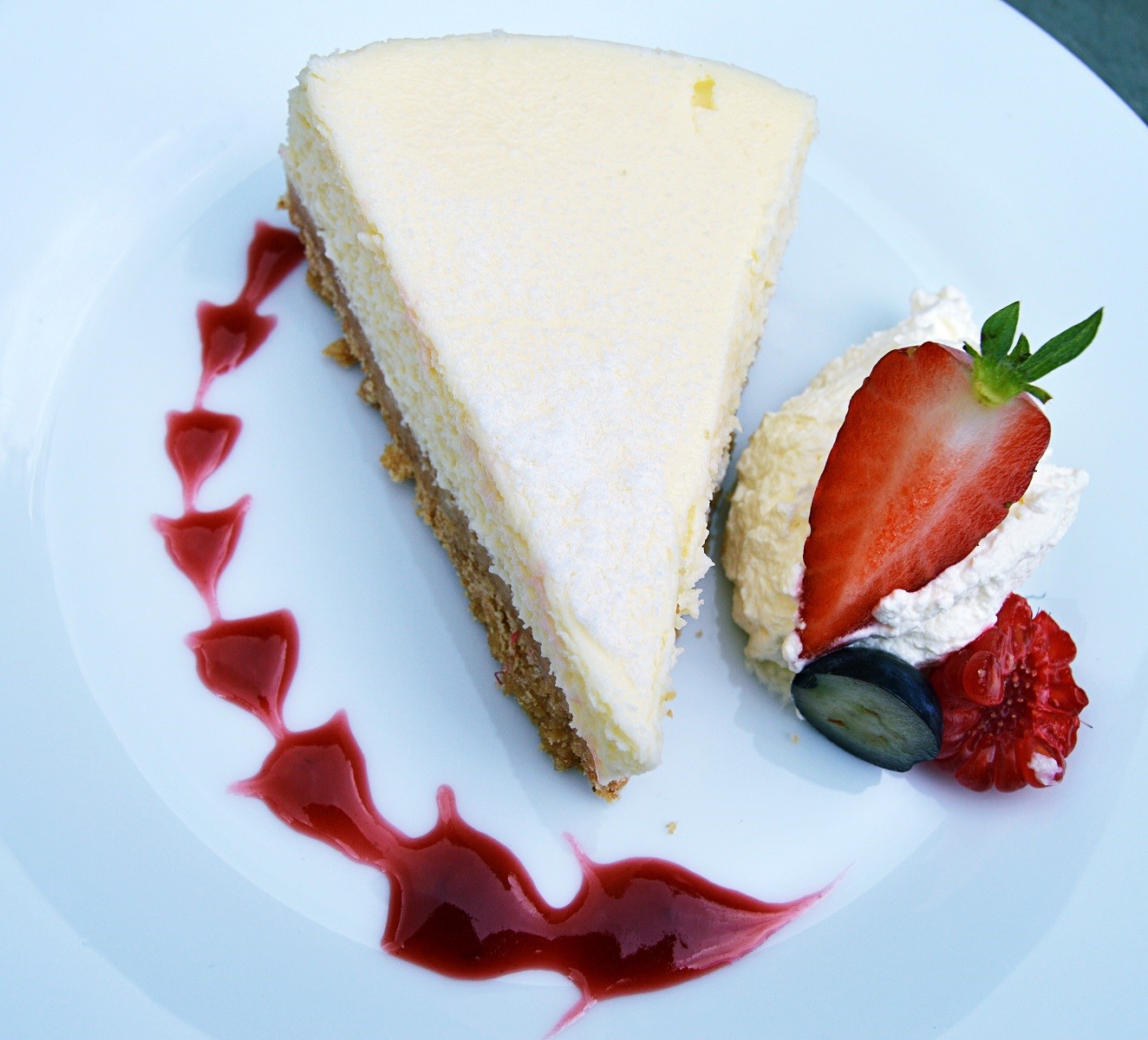 On your end too as our customer we welcome you into the Corporate Caterer Manchester family with open arms any time you call upon our services. We value our customers since they allow us to wake up each day to do what we love, and we want them to feel every bit of that valuation and adoration. When you work with us we'll of course remain entirely professional, but we do like to keep things friendly and personable too just to warm the whole experience up that little bit more. There is little we love more than seeing old customers return to us again, and as we work with our clients and partners more and more we always enjoy building up that relationship to be able to offer up better, more personalised service. For our corporate clients too we like to partner up so that you can depend on us at a moments notice to bring our services to your door. Our partner programs give extra benefits to our most loyal customers by allowing us to prioritise their calls quicker and follow in with less lead time. Repeat service makes better work for us all, so get on board today and reap the benefits!
Stylish Service To Suit You
Corporate Catering in Manchester just demands that little bit more to really impress, and with Corporate Caterer Manchester we rise to that call. Our services push the boat out to really put on a stylish display for our corporate partners while also just being an exquisite meal of high-quality foods and roasted meats in their own right.
When you come to Corporate Caterer Manchester for your catering in Manchester you're signing yourself up for a truly wondrous experience that is as valuable a business asset as even the most lucrative partner acquisitions. So, why not take the jump and make a deal with us today at Corporate Caterer Manchester – our offer is on the table!