Manchester is the second largest and influential business hub in the United Kingdom with the commerce market growing every single day in this busy business centre. With all this growth in the corporate sector of Manchester we here at Corporate Caterer Manchester see one vital need in the market – corporate catering! After all, with a busy schedule of client meetings, interviews, pitch rooms, admin work and the rest of it you're going to need a hearty meal to keep you fuelled. And that is of course where Corporate Caterer Manchester can be of assistance as we deliver stylish dining to all of your corporate events and offices.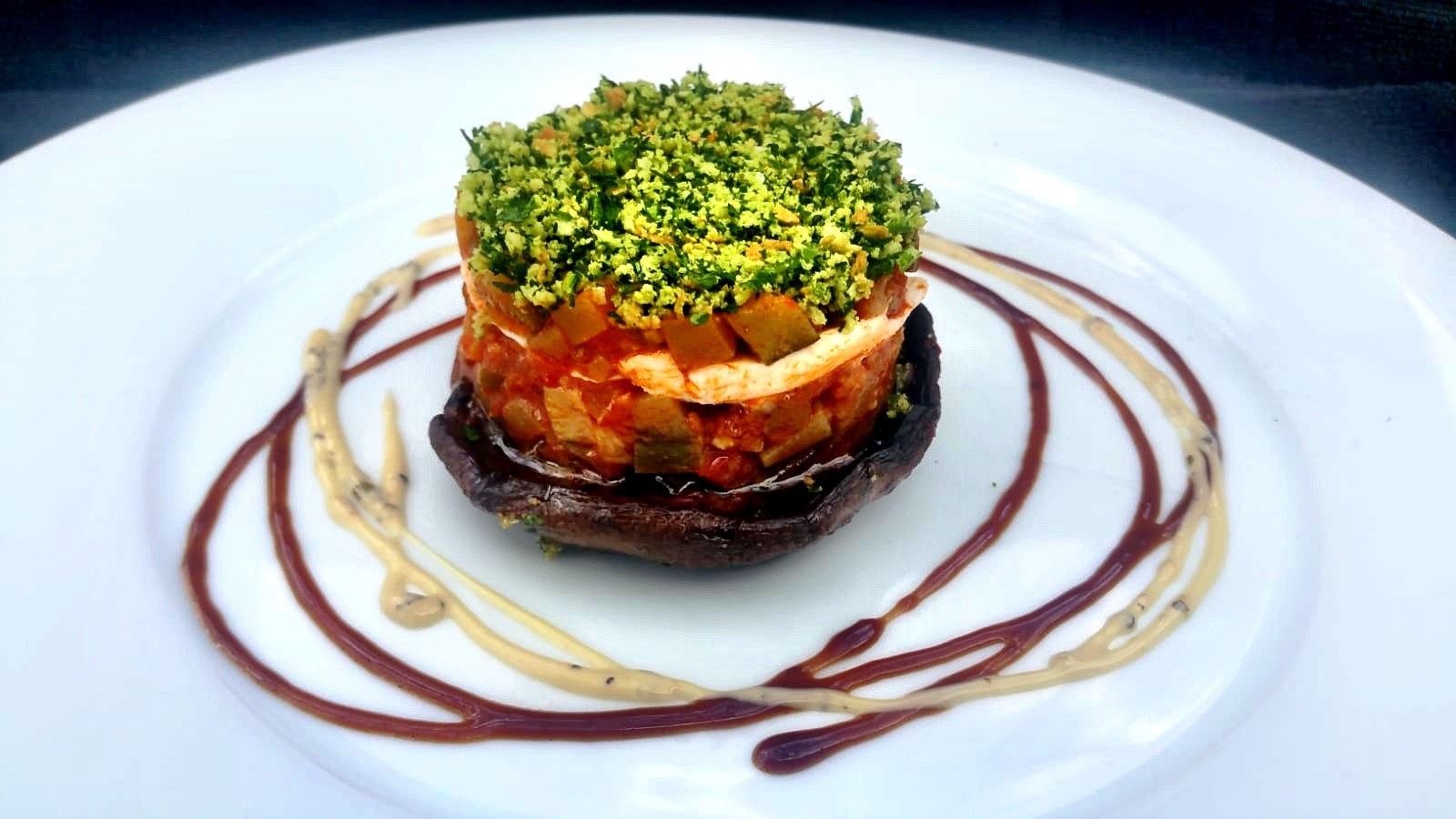 We specialise in stylish catering made to fit seamlessly into your busy work schedule and event timings so that you can go on right on ahead with your own business while we cook you up an extravagant meal of some of the very best meats and foods around. Our favoured spit roast style of cooking makes our services truly unique while also being a wondrous spectacle to add to the mix too! With this meal you'll be delighted to have left the packed lunch at home, so call on over to Corporate Caterer Manchester today and enjoy fine dining for your company!
Speciality Dining For Your Business
When it comes to Corporate Catering in Manchester there are none quite like us. Our speciality hog roast menu is a stylish delight fit to impress even the hardest clients. If you're looking for that little bit of extra push on a lucrative business deal or want to impress a prospective client or employee then you would do well to find better than us to help. None will come away from a Corporate Caterer Manchester meal disappointed!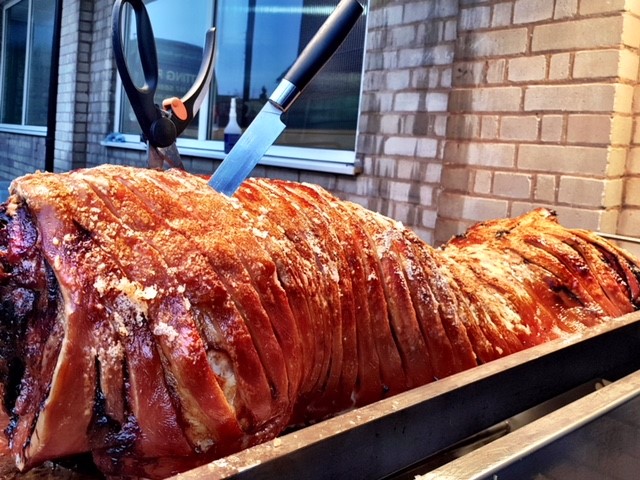 Our novel way of doing things has made us one of the more memorable corporate caterers out there, with customers so often being suitably impressed by the vast style and spectacle of our mobile hog roasting units. With our specially designed hog roasting machines we have updated the historic hog roast for more modern times, as we imbue this once traditional classic with an extra level of efficiency and versatility while still preserving that classic hog roast display of fiery brilliance and smoky aromas. It is the perfect addition to any corporate event since you'll be getting not only an incredible meal, but also an exquisite display too!
Our hog roast is a favourite both internally and with our customers, but we would be doing you and ourselves a disservice to not also boast about our extensive menus full of incredible meaty mains, vegan skewers, veggie plates, extravagant platters of fresh cut meats, breads, cheeses and aromatic oils, gourmet barbecued burgers and sausages, vibrant salads, and of course incredible sweets and desserts to top it all of as well as so much more. You'll have the pick of the place when you choose Corporate Caterer Manchester as we work with you to create a perfectly customized menu and service package that is exactly right for you!
Level Up Your Corporate Events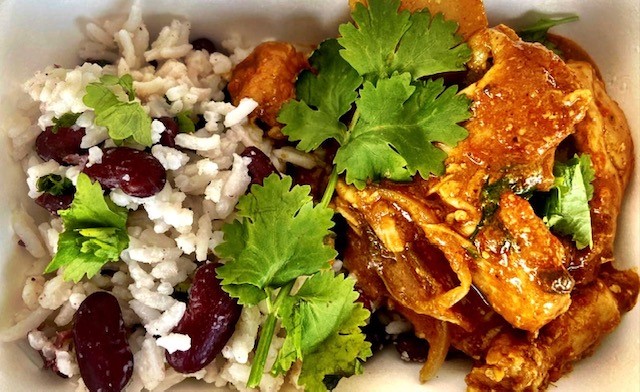 For Corporate Catering in Manchester we know that our services can be vital for a company. We've been at this for well over 20 years now and in that time we've seen our special catering packages help convince hesitant business clients to sign off on deals, give staffs much needed boosts for their hard-earned work, help aid team building days, top off milestone celebrations and all the rest of it. Catering can be a useful tool for any company so make sure to bring in a corporate caterer in Manchester like us who know exactly how to use it. We'll work around your schedules and ensure suitable professionalism all throughout, getting ourselves set up with clean ease before also packing and leaving just as swiftly and deftly.
When you call us up all we'll need is a little information about your event and how you want to use us, that way we can refine our services and menu packages accordingly and bring you a dining solution that fits perfectly. Our services will always come with an impressive style since we believe in a bit of flair to really put our own stamp on proceedings, and it'll be a meal of extremely high quality made lovingly to your satisfaction.
Passionate Partners
Trust us, after one go around with Corporate Caterer Manchester you'll want us in for all your business meals thereafter! And thankfully on that front we can help since we love little more than being able to partner with our customers for easier repeat service and special priority. Just talk to one of our team today about our partner programs and join the Corporate Caterer Manchester family now!
A call for Corporate Catering in Manchester could well be your best business decision made today, so get on it!